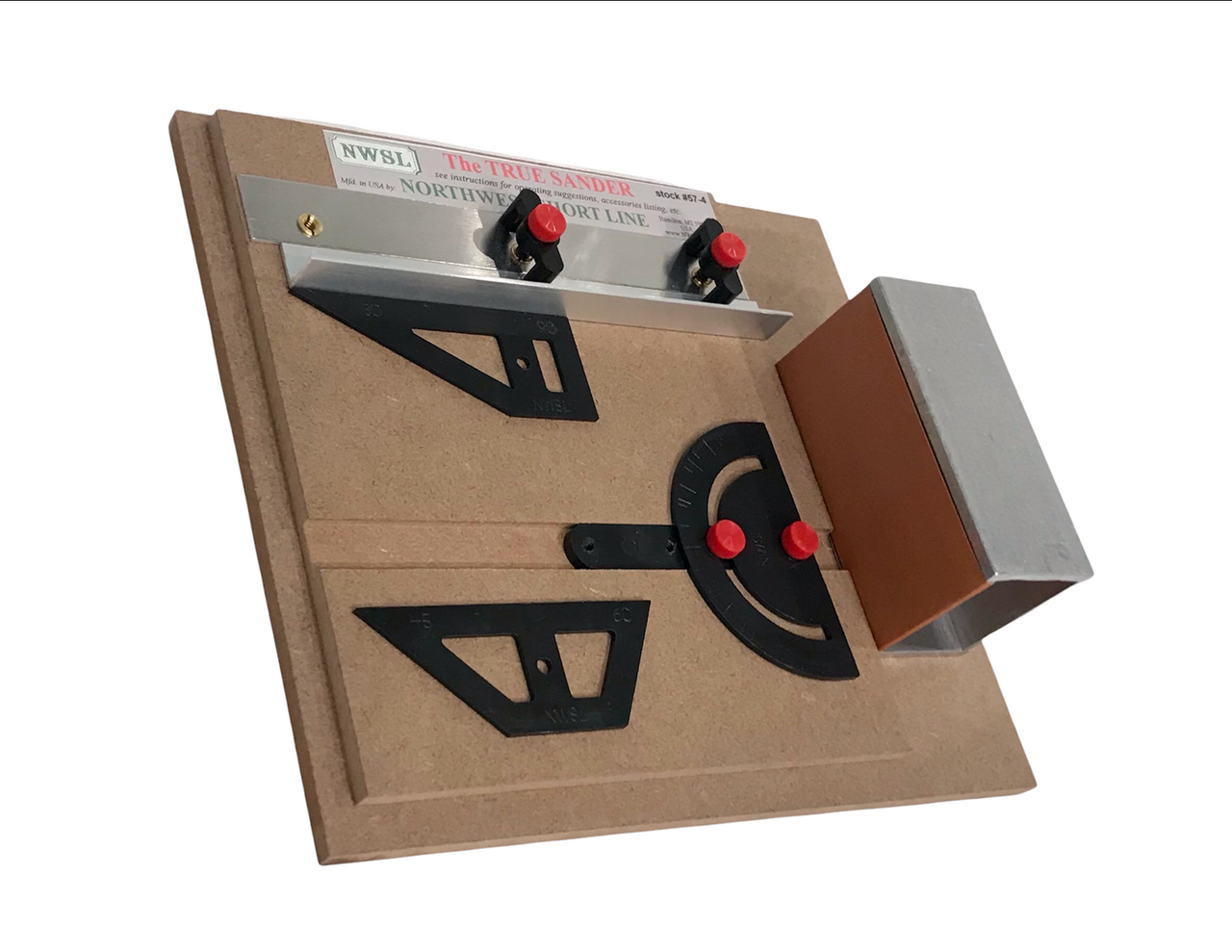 True-up cutoff ends to perfect fit—A tool in the tradition of THE CHOPPER that provides accurate, quick finish sanding of end cuts on wood or plastic parts for fine fit. The adjustable angle guide allows you to accurately repeat any angle for proper
fit on mitred corners as well as square cuts. Also included are pre-set 30, 45, and 60 degree mitre guides. Unlike some motor driven sanding tools The True Sander gives you that delicate touch needed for working with small parts.
Work area: 5" x 6" Sand block face heights: 1" &1.5" Base: 7.5" x 8.5" Weight: 1 lb-0.8 oz.
Part Number: 57-4